Life thru Fitness
Amy Miller
Owner and Personal Trainer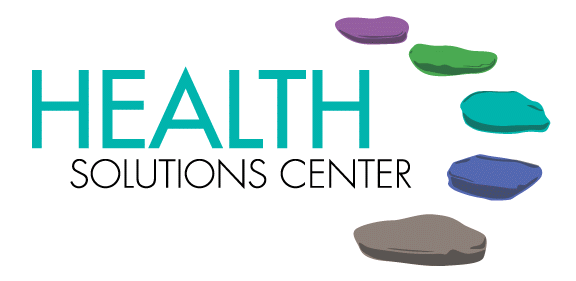 Health and fitness has been an interest of mine since a very young age. Leading an active lifestyle has always been a priority through every stage of my life from childhood through high school and college, during pregnancy, as my kids were growing, and through life's challenges. In 2003 I ran in the Kona Marathon and trained during a time when I was a married mother of 3, working full time, and a ¾ time college student. A few years later after a much needed hysterectomy I was back to running 4 weeks post-surgery, amazing the doctor with my quick rate of recovery. Being a good role model is important in a society where obesity is an epidemic which leads to many serious health issues.
For my education I have an A.A.S. Degree in Health & Exercise Science from Globe College which included an internship at Presbyterian Homes – Boutwells Landing where I worked with all levels of seniors from fully independent to those in memory care. My certifications include ACE Personal Trainer, NIHS Senior Fitness Specialist, RKC Russian Kettlebell Instructor, The Pilates Coach Reformer Instructor, and American Heart Association CPR/AED. I also take part in continuing education to stay up to date on new science.
Regardless of age, where you are starting, what limitations you have, and what your specific goals are, I can help you along the way. My areas of expertise in assisting others is to teach bio-mechanics and proper movement techniques leading to muscular strength and endurance gains, and weight loss while preventing injury. I specialize in creative program design; preparing progressive personalized workouts that are different for each session with many that include functional training which mimics activities of daily living.
The list of benefits from regular exercise is endless. It will make you feel better, look better, and be healthier. Our bodies are made to move! Finding activities that are enjoyable is important and trying new forms of exercise can add interest and variety. My personal favorites are activities that I can do with my family that include riding our horses, running with our huskies or hooking them to the sled in the winter, canoeing, kayaking, rollerblading, and hiking. Because I engage in regular resistance training and cardio I can do the activities I enjoy with greater ease.
The more sedentary a person is the more the quality of their life diminishes over time. There is a direct correlation with the amount and intensity of activity one has and what one is physically capable of accomplishing. Your body will adapt to the stress you put it under and it will rebuild stronger! You are only as old as you feel. Exercise truly is the fountain of youth!
Life thru Fitness
Lisa Kruse
Personal Trainer
Lisa Kruse is a part-time Title I teacher, busy mother of three and a personal trainer. Fitness has always been a big part of her life and she decided it was her time to share with others her passion to stay fit and active at all ages and stages of life.
Prior to being a teacher and personal trainer, Lisa's life consisted of body building competitions, instructing women with busy lifestyles on how to stay fit with strength training , and teaching youth sports all the while being a stay-at-home mom. Lisa decided when her children were in school full-time, it was time to fulfill her passion of fitness while still being involved with her children's activities.
Lisa graduated from Normandale Community College with an Associate of Arts degree, and then went on to graduate from Mankato State University (Minnesota State University) receiving a B.S. in Elementary Education with a concentration in Special Education. In addition, she attended Lifetime Academy where she studied an intense program in personal training and received her certifications as a Corrective Exercise Specialist (CES), Performance Enhancement Specialist (PES), Certified Personal Trainer (CPT), and Certified in CPR/AED through the American Heart Association. She also continues to take classes and training courses to keep current and workouts fresh with new exercises.
Lisa is driven to show others how to feel comfortable and confident in a fitness setting and to believe they can achieve their fitness goals at any stage of life. Our bodies can be complicated, needing preventative care to maintain strength, health, and balance in life. And no matter what your current shape, it's never too late to get fit!
The areas in which Lisa can enhance lives is to help others realize the importance of proper form and technique in exercise to get the most out of their workouts and that exercise should be a regular staple in everyday life. She would like to share her knowledge of the benefits of strength training for daily activities and sports. In addition, she would like to increase self-confidence in the gym and/or assist those who aspire to challenge themselves further such as train for a competition. (body building, triathlon, marathon, warrior dash or 5k run walk). Even if you are not looking to train for an athletic event, working out is good for physical and mental health!
Come see me so I can show you that working out doesn't have to be painful, it can be fun!
Lisa