Millner Family Chiropractic
Drs. Scott and Melissa Millner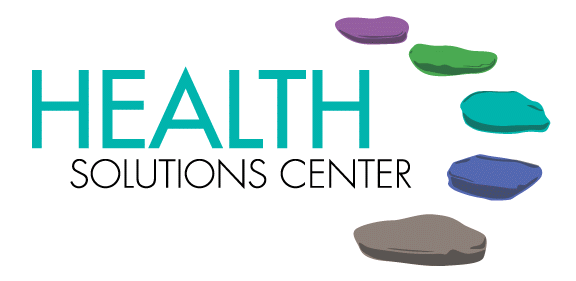 Drs. Scott and Dr. Melissa Millner moved to Hastings and started Millner Family Chiropractic over 18 years ago. Their passion is to help people of all ages experience the greatest level of health possible using the most natural means possible. True health is so very valuable, and with proper education and knowledge, people gain more control over their health than they previously thought was possible.
Dr. Scott is one of the first doctors of chiropractic to have earned the prestigious status of Certified Chiropractic Wellness Practioner (C.C.W.P.). He successfully completed this comprehensive post graduate educational program and was awarded the C.C.W.P status by the International Chiropractors Association's Council on Wellness Science.
Dr. Melissa has successfully completed her Diplomate in chiropractic Pediatrics with the International Chiropractic Pediatric Association (ICPA). This three year, 360 hour postgraduate course has provided Dr. Millner with the advanced skills and techniques to better care for children and pregnant women in her practice.
Dr. Melissa already sees children battling with colic, acid reflux, sleeplessness, ear infections, torticollis, stomach and bowel disorders, allergies, asthma, other conditions stemming from a low functioning immune system, ADHD, bed wetting, scoliosis, and Down Syndrome on a regular basis, with great results. This degree gives her more specific knowledge in is working with children with Cerebral Palsy, Muscular Dystrophy, Autism and Autism Spectrum Disorders, Brain injury, Hypotonia, Neural Tube defects, Epilepsy, Cranial/head molding problems, cancer, seizure disorders, Developmental Delays, Food and Environmental Allergies, as well as much more.
Drs. Melissa and Scott visualized owning a natural health facility where people could experience a new approach to health. This dream has now come true with Health Solutions Center. We have access to more drugs and more surgery than ever before yet, our country's health continues to decline. Health Solutions Center offers scientifically backed approaches to create the health you desire. Come experience this well rounded, whole person, corrective care approach. You will be amazed at the difference you will see!
Hauck Chiropractic
Dr. Emily Hauck
Dr. Emily Hauck is a family wellness and pediatric chiropractor. She believes regular chiropractic care, along with good eating and sleeping habits, exercise, and a positive mental attitude, are the keys to optimal health. Dr. Emily primarily utilizes the Diversified adjusting technique, along with Activator and Thompson techniques. Dr. Emily has additional training in pediatric and prenatal chiropractic care through the International Chiropractic Pediatric Association. She has attained her Webster Technique Certification, a technique which balances a woman's pelvis during pregnancy allowing for better fetal positioning, decreasing pain, and often shortening labor time. Dr. Emily has a passion for communicating the benefits of proactive care and helping families take active roles in their own health goals.
Dr. Emily is originally from the Milwaukee area. She earned her Bachelor of Science degree in Kinesiology at U.W. Eau Claire, and her Doctor of Chiropractic degree at Northwestern Health Sciences University. Prior to founding Hauck Chiropractic, Dr. Emily worked at a prominent family wellness and pediatric chiropractic clinic in eastern Wisconsin. In March of 2013 she founded Hauck Chiropractic in Hastings.
Since moving to Hastings Dr. Emily has become involved in several moms groups, is a coach for a local women's running group, and is an ambassador for the Hastings Chamber of Commerce. Dr. Emily is an avid long distance runner, having completed 8 marathons, including qualifying for the Boston Marathon. She attributes staying injury-free while accomplishing her running goals in large part to regular chiropractic care. Dr. Emily and her husband, Jake, make their home in Hastings and have a beautiful 3 year old daughter, Annika. Jake is a Compliance Attorney at Thomson Reuters in Eagan. In their spare time, the Haucks love being outdoors and spending time with family and friends.
Art of Function Chiropractic


Dr. Cavan O'Brien
Dr. O'Brien grew up here in Hastings, MN and after his 8 years of schooling he wanted to move back and serve the community that served him for so many years growing up. Dr. O'Brien developed a passion for health and the human body through sports and strength training.
​
After high school he pursued a Bachelor's in Exercise Science at Dakota State University in South Dakota. Where he learned how to train people's bodies safely and effectively to be at their best. This sparked further interest in helping people beyond just fitness health. He went on to Northwestern Health Sciences University in Bloomington, Minnesota. Where he achieved a Doctor of Chiropractic degree. Since than he has been certified in Functional & Kinetic Treatment with Rehab, Functional Movement Technique, and Selective Functional Movement Assessment.
Dr. O'Brien opened Art of Function Chiropractic in May of 2021 in the Health Solutions Center. He is labeled as a Rehab Chiropractor who specializes in using exercise therapies and manual therapies to reduce pain and fix dysfunctional movement patterns. I believe everyone should never ignore pain or let pain control their lives. My goal is to get people to fall in love with movement again like we all did when we were kids. The first step is making sure moving doesn't hurt.
The treatments we provide are outside the conventional chiropractic treatment model. We perform a first day exam to all new patients. Here we evaluate your issue in depth to identify the cause of your pain. From here we have many treatment options to get patients back to living a pain free life. Such treatments include chiropractic spinal and extremity adjustments, chiropractic massage, instrument soft tissue mobilization, cupping, taping, exercise prescription and more. You can expect to be moving both in the office and outside the office with provided exercise planning. We hope you come down to the Health Solutions Center and meet some wonderful people who all care.